ENVIRONMENTAL POLICY
Environmental policy is a basic document that points to the attitude of Delta Electronics (Slovakia), s.r.o. and its employees to protect the environment in the following activities:
PRODUCTION, SALE, CUSTOMER SERVICE AND REPAIRS OF ELECTRO TECHNICAL PRODUCTS
We perceive environmental care as one of the main tasks of human activity, therefore the priorities of our company's environmental policy are: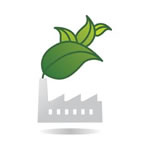 - Comply with all legislative and other standards, regulations and requirements that we have committed to fulfilling in the environmental field.
- Prevent air, water and soil pollution and excessive waste. When implementing new technologies and products, there should be considered potential impacts and risks to the environment.
- Consistently take care of the economical use of all natural resources necessary for company's activities. Focus on the gradual use of technologies that make a positive contribution to alleviating of climate change.
- Continually reduce negative impacts of the company's working processes to environment, improve environmental performance, prevent pollution and improve the working environment of employees. Ensure that the negative impacts of all activities, products and services on the environment are minimized.
- Encourage the increase of the environmental awareness of our employees by training and appropriate motivation in order to ensure their continual professional growth and to improve their environmental behavior.
- Apply the principle that each employee is responsible for the quality of the performed work; to require from employees to comply with environmental protection principles and perform the activities included in the environmental management system solely according to documented procedures.
This environmental policy is based on an integrated management system that is used in the company. Achieving conformity with the requirements of the ISO 14001:2015 standard commits us to environmental responsibility towards the public, state authorities and all our business partners.
Environmental policy DELTA ELECTRONICS (Slovakia)
The company does not communicate actively about its important environmental aspects with external parties unless they apply for it by themselves.
CEO decides on the company future steps based on the proposal by the Environmental Engineer.